Snap Q4'18 Earnings - Live Updates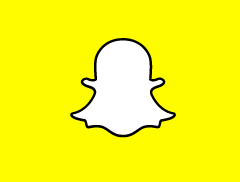 Snap (SNAP)
reports better than expected numbers, but the numbers are still very weak. The stock won't hold this rally.
Q4 Non-GAAP EPS of -$0.04 beats by $0.03.
Revenue of $389.82M (+36.4% Y/Y) beats by $12.83M.
DAUs - 186M vs 184M.
The key number is that Snap is still losing money and the guidance for Q1 is rather weak. The social messaging service had negative FCF of $149 million and a similar net loss of $158 million.
When a company is losing a sizable amount, the stock won't hold gains based on beating estimates. Snap has to show a more legitimate path to profits, than the CEO saying it while the CFOs keep leaving. Another adjusted EBITDA loss in Q1 of $150 million is another ugly start to another year.
Q1 2019 Outlook
- Revenue is expected to be between $285 million and $310 million, or grow between 24% and 34% compared to Q1 2018.
- Adjusted EBITDA is expected to be between $(165) million and $(140) million, compared to $(218) million in Q1 2018.
Do not chase Snap on this rally over $8.


Update 4:30 PM est
At the current after-hours price of $8.20, Snap has a market cap of $12.3 billion based on over 1.5 billion shares outstanding.
As mentioned above, a big problem with the stock is the path to profits with flat user growth and waning revenue growth. Snap needs substantial revenue growth to burn off those quarterly losses of over $100 million.
Update 2/6 - 7:30 AM est
A lot of analysts turn more positive on the company, but their updated price targets are still bearish on the stock.
UBS, Eric Sheridan - raises price target $1 to $6
Morgan Stanley, Brian Nowak - raises price target $0.50 to $5.50
Goldman Sachs, Heath Terry - raises price target $2 to $8
Snap is now trading around $8.70 in very early pre-market trading. Rarely will one see a stock trading this far above price targets.
Avoid the urge to chase Snap. It hasn't turned any corner and still needs a new CFO.
More stock commentary on
WhoTrades
.
Disclosure : No position. Please review the disclaimer page for more details.