Out Fox The $treet - October 15
Stocks to watch on Tuesday:
Glu Mobile (GLUU)
- the stock is soaring from an addition to the S&P SmallCap 600 index. The stock is incredible cheap at slightly over 2x bookings estimates. Glu Mobile has a huge gap to close here.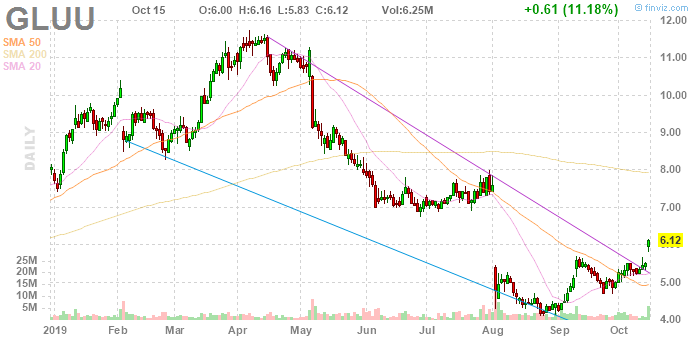 Aphria (APHA)
- the stock is up over 20% on a relief rally following a big dip in the stock price since the start of September. The Canadian cannabis company saw revenues decline from the prior quarter and adjusted EBITDA from the cannabis operations drop. The key was the reaffirming of guidance: revenues $650 million to $700 million and adjusted EBITDA of ~$90 million. The stock has a market cap of only $1.3 billion or about 14x EBITDA estimates. Aphria should bounce from here.
Snap (SNAP)
- the social messaging stock appears a good short, if the stock fails to break above $14 here. Snap shouldn't be above a market cap of $20 billion while still generating large EBITDA losses on revenues of $2.2 billion next year.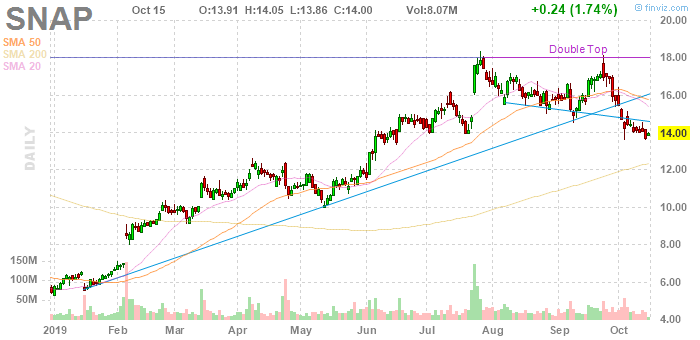 Disclosure: Long GLUU. Please review the disclaimer page for more details.