Yelp - Load Up On A Break Of Downtrend
For the last year,
Yelp (YELP)
has been stuck in a range of $30 to $40. The stock is stuck in this range despite an extreme valuation position in the low $30s. The stock has an EV of only $2.0B with '20 revenue estimates of $1.1B and adjusted EBITDA in the $250 million range.
Investors should jump on this stock on another dip to $32 or a rip above the slopping downtrend right around $36 now.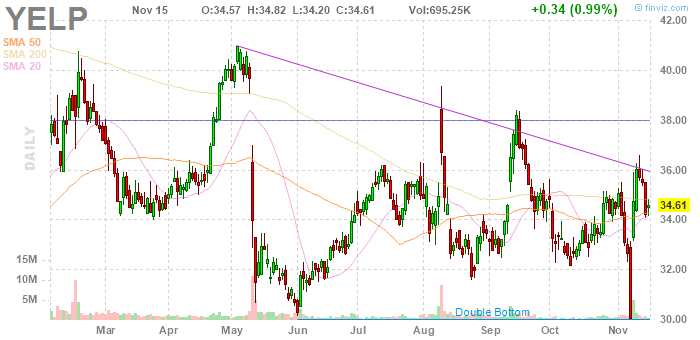 Disclosure: Long YELP. Please read the disclaimer page for more details.