e.l.f. Beauty - A Great Lesson
A prime example of investors getting too negative on a stock is
e.l.f Beauty (ELF)
. The affordable cosmetics stock leading the selfie generation plunged from a high above $30 at the end of 2016 following a successful IPO to end up below $7 early this year. The market got far too negative when the market cap dipped to only $350 million.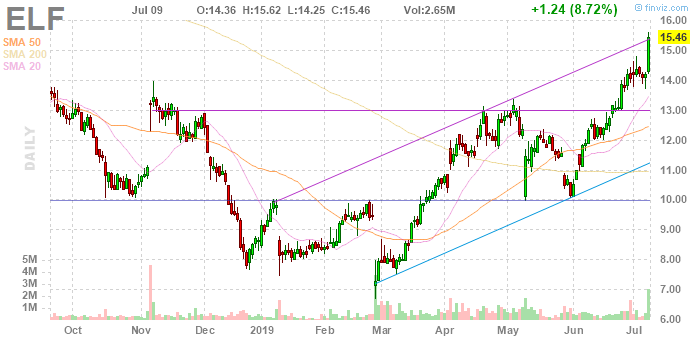 The reliable P/S multiple kicked into full gear with e.l.f having a revenue target of $250 million. The stock has now doubled and JPMorgan turned bullish on the stock today.
Now probably isn't the time to chase the stock, but ELF provides a great example of investors leaving a big gain on the table with the double off the lows. When the P/S multiple has a 1x figure, any stock outside of a company at risk for bankruptcy gets appealing.
Disclosure: No position. Please read the disclaimer page for more details.